Our world has been turned upside down during the coronavirus pandemic. People around the world are told to stay at home and parts of the economy have come to a sudden close!
What do most of us miss the most? TRAVELLING AND EXPLORING!
Fortunately for us, in this great modern world we live in today, we can still explore the world's wonders virtually, from the comfort of our own home.
Our team have put together their favourite ways of still being able to explore whilst we are told to stay at home! Get ready to enjoy world famous museums and galleries and watch the latest theatrical performances, all in the comfort of your PJs.
Museums & Galleries
We all love to see things from the past and so many of the world's greatest museums and galleries have opened their doors to enable us to take a virtual tour.
Spend a morning at the British Museum in London, have lunch at the Musée d'Orsay in Paris and finish off your day with an evening stroll at The Broad in Los Angeles!
Museums & Galleries – Europe
Benaki Museum, Athens
Step back in time as far as 6,500 BC with a virtual tour accompanied by an audio guide in 6 languages (Greek, English, French, Spanish, Russian, Chinese).
The 360-degree tour will lead you through ancient Greece with exhibitions covering everything from War for Greek Independence to Greek vernacular art from the 17th to the 19th centuries.
British Museum, London
Travel back in time as far back as 2,000,000 BC. Discover and learn about artefacts across all continents of the globe categorised into Trade and Conflict, Religion and Belief, Power and Identity, Living and Dying and Art and Design.
Musée d'Orsay, Paris
Paris you say? Who doesn't enjoy a trip to the Love Capital of the World!
Take a romantic stroll through this grand museum which boasts the largest collection of Impressionist and post-Impressionist works in the world.
Click your way through masterpieces from van Gogh, Cézanne, Degas and many more.
Picasso Museum, Barcelona
As if seeing Pablo Picasso's best pieces of work wasn't enough, this virtual tour of the Picasso Museum in Barcelona will also give you a great 360-degree tour of some fascinating Medieval architecture.
Rijksmuseum, Amsterdam
Amsterdam has many fascinating museums and galleries to explore and none come better than the Rijksmuseum.
Discover a world of classical Dutch art from the Middle Ages to the present day and be sure to catch a glimpse of Night Watch, Rembrandt van Rijn's most famous painting, take a walk through the Gallery of Honour with paintings of Frans Hals, Jan Steen, Vermeer and Rembrandt, take a close look at a gorgeous collection of Delft Blue pottery ranging from tea sets to vases and get your reading glasses at the ready as you explore the Cuypers Library, the biggest and oldest art history library in the Netherlands.
Tate Modern, London
One of the most hotly anticipated exhibitions of 2020 happened to open right before lockdown measures commenced!
Andy Warhol retrospective opened at Tate Modern on the 12th March, before swiftly closing just five days later.
Luckily for us the Tate has produced a virtual tour of the exhibition!
Thyssen-Bornemisza Museum, Madrid
The Thyssen-Bornemisza Museum has made all their public galleries open for your virtual viewing pleasures!
Including the latest popular exhibition, 'Rembrandt and Amsterdam portraiture, 1590-1670.
Uffizi Gallery, Florence
An absolute must see for any traveller and the Uffizi Gallery really have put in the effort to let us all enjoy their collections virtually.
Take a 360 degree tour of 16th century paintings and explore HyperVision's curated tours celebrating Dante.
Museums and Galleries – Americas
Art Institute of Chicago
The Institute has certainly gone the extra mile to help bring their artwork to our living rooms!
Enjoy a virtual tour of 572 pieces of artwork, various audio tours from curators, conservators and community members and get creative with art-making activities and creating writing prompts inspired by works within the vast collection.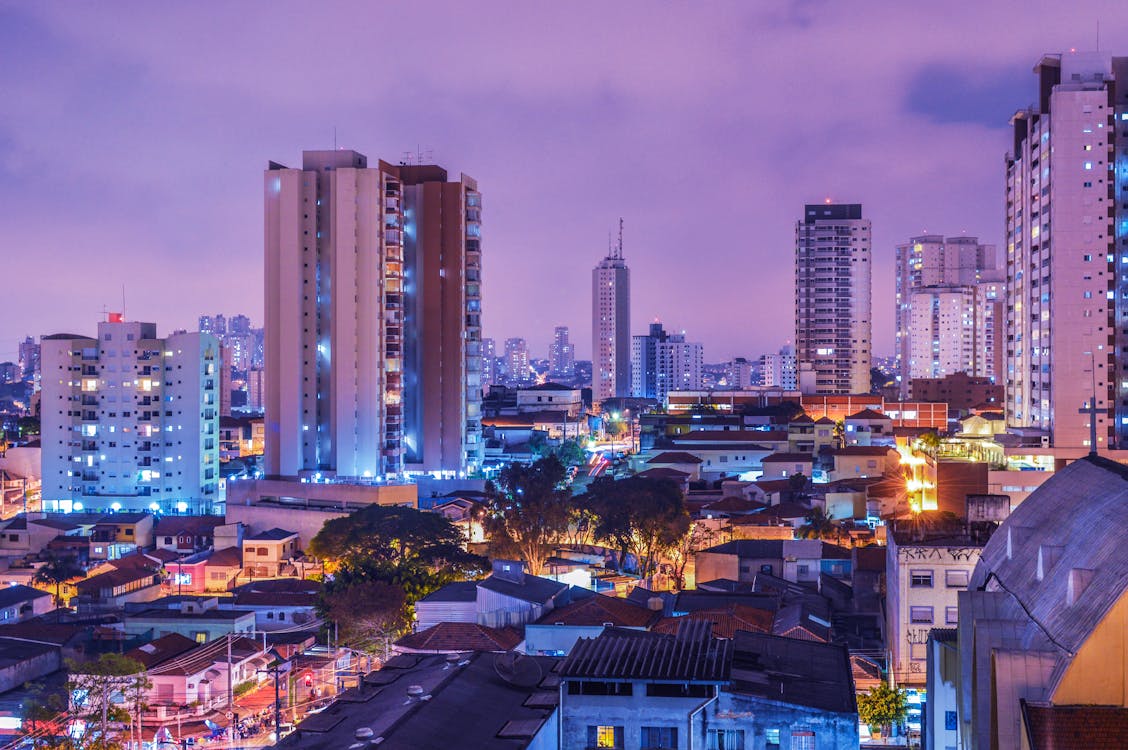 MASP, São Paulo
The Museu de Arte de São Paulo was founded by Brazilian businessman Assis Chateaubriand, in 1947, as Brazil's first modern museum.
Unusually, artwork here is hung on crystal easels that make them look as though they are floating mid-air.
Dive into their virtual tour and let us know what you think.
Museum of Modern Art, New York
Founded in 1929, The Museum of Modern Art was the first museum devoted to the modern era.
Today you can enjoy 129 pieces of artwork, including some must-sees such as van Gogh's 'The Starry Night', Paul Cézanne's 'Still Life with Apples' and Rousseau's 'The Sleeping Gypsy'.
National Gallery of Art, Washington DC
Referred to as the nation's museum, the National Gallery of Art boats online exhibitions such as 'Fashioning a Nation' and 'Vermeer and the Masters of Genre Painting' as well as a whopping 42,462 items on its Google Arts & Culture site!
That will surely keep you busy during your time at home.
Solomon R. Guggenheim Museum, New York
Founded in 1939 the Guggenheim Museum in New York is as fascinating from the outside as it is on the inside!
The Frank Lloyd Wright-designed building is famous for its mesmerising curves and futuristic design so be sure to take a close up look today.
The Broad, Los Angeles
You may recognise this exhibition and always wondered how to get a selfie of yourself here. Now you can!
Usually visitors are allowed just 45 seconds to soak in the twinkling lights, but now you can spend the whole afternoon here.
The 'Infinite Mirrored Room' is one of Yayoi Kusama's latest creative masterpieces.
Museums and Galleries – Rest of the World
National Gallery of Victoria, Melbourne
A world premiere exhibition of two of the most significant and influential artists of the late twentieth century in Keith Haring | Jean-Michel Basquiat: Crossing Lines opened in December 2019.
If you didn't manage to visit, now is your chance!
Enjoy the exhibition as a free virtual tour led by the curator.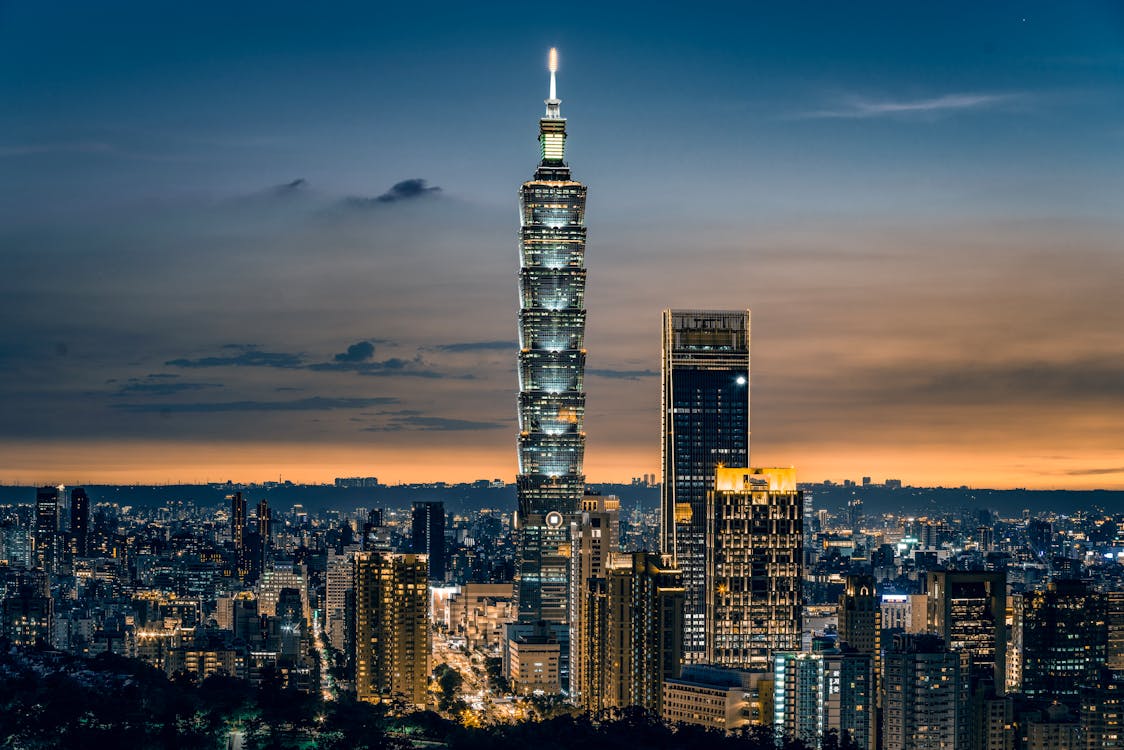 National Palace Museum, Taipei City
Put on your explorers' hat as this 360-degree virtual tour lets you explore all areas of the magical National Palace Museum!
With a huge collection of Chinese arts and crafts from the Neolithic to the modern era the various guided tours will keep you mesmerised for hours.
Theatre Shows
Aren't we lucky with the modern world we live in! The powers of technology mean we even get our fix of Shakespeare and some of Andrew Lloyd Webber's most famous shows.
Here's where to watch some great virtual theatre.
Shakespeare's Globe
Have you heard of the Globe Player? It's the iconic theatre's free YouTube channel! Every two weeks they will be showing a different play for us all to enjoy from the comfort of our homes.
The National Theatre
As part of the National Theatre at Home initiative we can enjoy a different live performance every week!
The arts hub is also introducing new interactive content to enjoy, from cast and creative team Q&As to post-stream talks and more.
Soho Theatre
Fan of Fleabag? Well now's your chance to watch Phoebe Waller-Bridge's astonishing one-woman show on screen!
Soho Theatre on Demand are requesting donations which will go toward the National Emergency Trust and the Fleabag Support Fund.
The Royal Shakespeare Company
Including the likes of Macbeth, Hamlet and Romeo and Juliet, there are six productions available on BBC iPlayer and a further 18 productions available on the streaming service Marquee TV.
Icing on the cake, you can get a 14-day free trial which should hopefully be long enough to watch as many as your heart desires! And if you want more there is a catalogue of over 400 dance, opera, and theatre productions!
BBC iPlayer – Click here to explore!
Marquee TV – Click here to explore!
The Shows Must Go On! By Andrew Lloyd Webber
The creator of some of the world's most loved musicals, Cats and The Phantom of the Opera to name a couple, will be streaming his most famous shows on YouTube.
Make sure you keep a close watch though as each show will only be available for 48 hours before being replaced by a new musical.
The Royal Opera House
Last but not least, the Royal Opera House will be sharing a beautiful selection of past operas and ballets for us all to enjoy via their YouTube channel.
World-class performances will be shown on a weekly basis; view the full schedule on their website here.
Thank you from easyGuide
Our team at easyGuide aim to inspire locals and tourists alike to discover the best things to in the best cities around the world!
Explore today and find your tickets to attractions, activities, experiences, and theatre shows all at the very best prices.
Search. Book. Explore!
Newsletter